Farm Drone Photography services in Horwich, Bolton
Today was an absolutely wonderful day for our drone excursion! We were thrilled to visit a beautiful farm located in Horwich, Bolton, where we were met with some of the hottest temperatures we've seen all summer. 
Despite the heat, we pushed through and kept our spirits high, resulting in the aesthetically pleasing and stunning shots we captured with our state-of-the-art drones.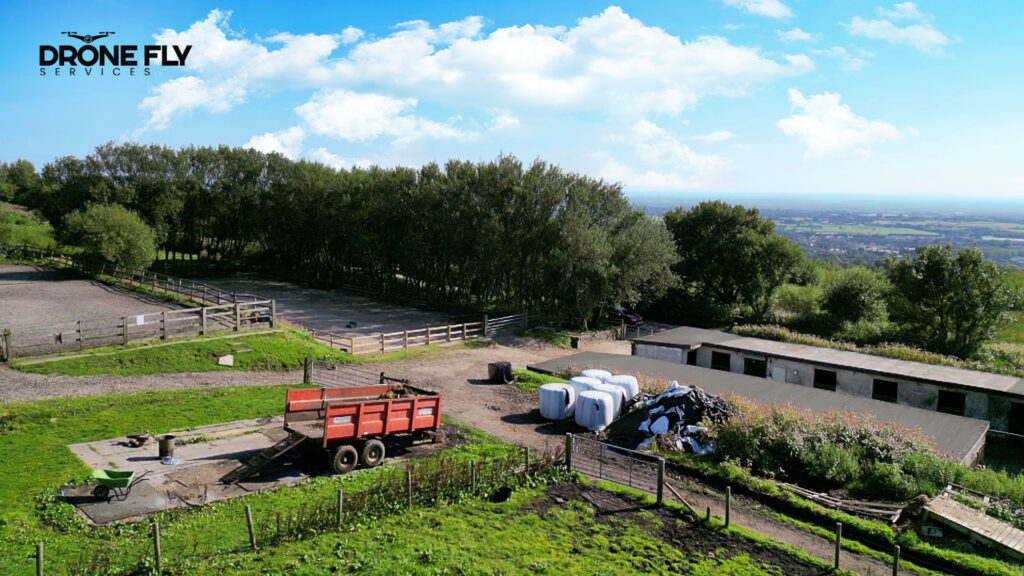 Photography and videography
What sets us apart from other drone photographers is our vast range of capabilities. Our drones are not just limited to photography, they also excel in videography. So, if you're looking to capture wide panoramic shots of a stunning landscape or require detailed video coverage of something like a construction site, we're the perfect match for you. We take pride in the versatility of our services, which can be adapted to fit anyone's unique needs.

Do not hesitate to reach out to us! Our skilled professionals are more than happy to provide you with a prompt quote or help guide you through the process of selecting the best service package for your individual needs. From sprawling farms to bustling cities, we'll help you capture all the beauty that the world has to offer.